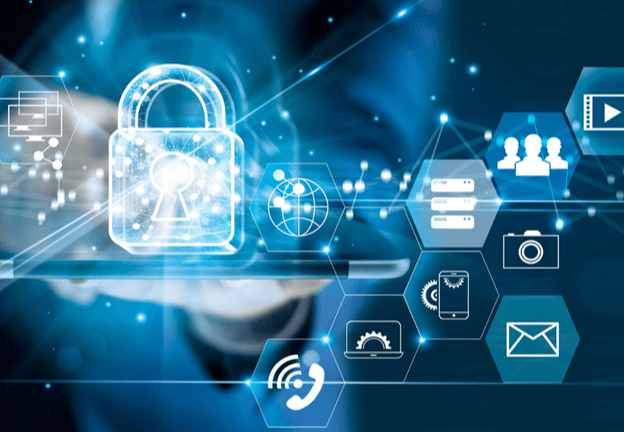 The HIPAA Privacy Rule and Your Medical Practices
HIPAA Privacy Rule restricts the Uses and Disclosures of Patient Information. The main goal of the Privacy Rule is to ensure that an individual's health information is adequately protected while permitting the flow of health information required to facilitate high-quality health care. In this article, you will get information on; how the Privacy Rule may apply to your practice. When do you have to get Patients' Permission to disclose their health Information with another healthcare provider or business associate? In general, you as a medical practitioner may use and disclose PHI (protected health information) for your treatment, payment, health care operations, and other permissible or required purposes. However, it must be consistent with the HIPAA Privacy Rule.
The privacy rule keeps a balance that permits important uses of data while protecting the privacy of people who pursue health care. The healthcare marketplace is diversified; the law is designed to be adaptable and extensive to cover the variety of usages and disclosures that must be addressed.
How does HIPAA protect information?
The HIPPA privacy rules protect identifiable health information at the individual level. The information retained or transmitted by business associates or health insurance might be in electronic, oral or paper form. This information is named "protected health information" or PHI. Individually identifiable health information consists of many standard identifiers, e.g., name, address, birth date, nationality, and social security number.
The individually identifiable health information covers demographic facts that are related to:
The facility of health care at the individual level
The physical or mental health state of an individual, either past, present or future
For the requirement of personal health care or payment of all time.
How does the HIPAA Privacy Rule work?
To Meet specified standards and to guard individuals' medical records and personal information, the HIPPA privacy rules create specific criteria.
It sets specific rules and limits to release the health record of a particular individual.
It establishes the standards for healthcare professionals and others to fulfill and maintain suitable safeguards to protect individuals' health reports.
If anyone violates the patient's privacy rights, it keeps them accountable with criminal and civil penalties.
It covers public data and offers a balance when there is the disclosure of some data.
It gives the right to patients to have control over their health information.
HIPAA Rules: Who Must Comply?
CEs (Covered Entities) and BAs (Business Associates) must follow HIPAA Rules.
CEs (conducts billing electronically) include:
• Health planning
• CE includes the Health care providers such as doctors, clinics, hospitals, nursing homes, and pharmacies. They conduct standard administrative and financial transactions electronically.
• Healthcare clearinghouses
While a BA is a person or entity other than workforce members, for example, office staff members, they perform particular functions, services, or duties for you and their services are related to the usage of PHI. BA services or activities include processing, data analysis, billing, quality assurance, patient safety activities, and utilization review. Examples of BAs include:
• Exchanges and Health Information Organizations
• Workers who deliver data transmission services and have routine access to PHI and a CE
• A BAs contractor who assembles, receives, manages, or transmits PHI on behalf of the BA
• E-prescribing gateways
• Any Individuals, organizations, and agencies to which CE contracts with access to a Personal Health Record (PHR) on behalf of a CE to deliver patients
When Does a Patient Authorization Not Need to Be Obtained?
Sometimes, health organizations are confused by the HIPPA privacy rules, which permit the covered entity to disclose patients protected health information (PHI). Without the patient's prior written authorization in specific circumstances such as treatment, health care operations, and payments, it permits the disclosure of information.
You can disclose a patient's PHI as necessary for treatment.
Public health agencies require important information.
You can share PHI as crucial to facilitate payment.
You may share a patient's data with an organization having FDA authority in cases of adverse events, biological product violations, and product defects
You can share patients' PHI with legally authorized agencies receiving child abuse and neglect reports.
In case of specific accidental circumstances, you can release a patient's personal information if legally authorized to report the injuries in a workplace.
You may disclose a patient's PHI to a legally authorized person exposed to contracting or communicable disease.
In compliance with the law, you may disclose patients' PHI as required by federal law, inspection rules, court orders, legal procedures, reason for death, law enforcement purposes, research purposes or severe threat.
When Do Patients Have to Authorize Disclosures?
A CE or a practitioner must get the individual's written authorization for any use of PHI if it is not for treatment, payment, or healthcare operations. An appointment must be written in specific and unambiguous terms. All authorizations must be with a piece of information regarding the information to be disclosed. Specific purposes that require an individual's written consent include:
Psychotherapy notes are treated differently due to sensitive information. These are mostly the personal notes of psychotherapists, and this type of information is usually not required for payment, treatment, or healthcare operations. Therefore, privacy rules require a covered or protected entity to get patients special permission or authorization to release psychotherapy notes, with few exceptions.
You must acquire a patient's authorization before disclosing PHI for marketing activities related to Marketing a product or service that concerns recipients buying the product or any service. If you are paid for such disclosure in marketing, the authorization must exemplify that payment is concerned.
You may not sell PHI without patient authorization (including the licensing of PHI). A deal or sale is a revelation to PHI in which you directly or indirectly accept payment from the recipient of the PHI (protected health information).
Special rules apply concerning clinical research, bio-specimen banking, and other research not involving psychotherapy notes. In some cases, patient approval is required. You may acquire specific advice on these requirements from sources like the primary OCR Health Information Privacy Research and the National Institutes of Health HIPAA Privacy Rule Information for Researchers.
Privacy Laws Prevailing Between the Federal Government and the States
For federal protections, The HIPAA Rules sets the stage for PHI. However, these regulations are not the only laws that manage the protection of health information. In some cases, more protective state law may forbid disclosure. It demands to get an individual's written authorization to disclose health information where HIPAA would otherwise authorize you to expose the information without the individual's approval. However, the HIPAA Rules do not overrule such state laws that do not clash with the Rules and propose greater privacy protections. A CE or BA could capitulate with both if a state law is less shielding than the HIPAA Rules. For example, when state law permits disclosure without authorization, and the Privacy Rule requires approval, the entity could comply by obtaining consent.